[Total: 3 Average: 3.3/5]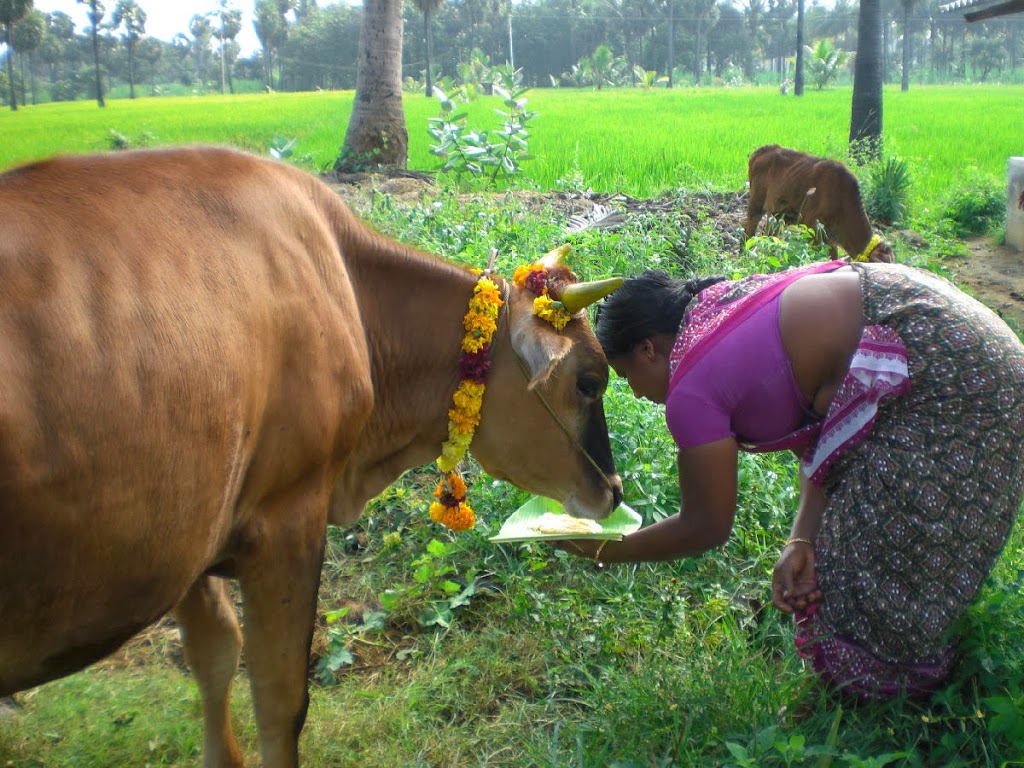 Celebrating the contribution of the cow and bull in the harvest festivities of Pongal, Mattu Pongal is celbrated on the next day of the main festival. There is a funny legend about why the origins of this festival,
According to a legend linked to Mattu Pongal, god Shiva sent his bull Nandi (mount of Shiva and his gate keeper) from heaven to the earth to give his message to people that they should have an oil bath every day and eat once a month. Instead, Nandi wrongly advised people to take an oil bath once a month and eat every day. Shiva was annoyed with this advice related to food and in fit of rage, banished Nandi to permanently live on earth and help the farmers to produce the extra food crops needed for people to eat every day. (Source: Wikipedia)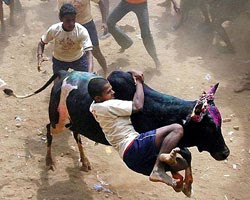 As part of the celebrations, a Jallikatu contest is organised, which traditionally was to test the strength and valour of young men by seeing who could capture the money purse attached to the horns of a young bull. This has now become a sort of sport with teams involved.