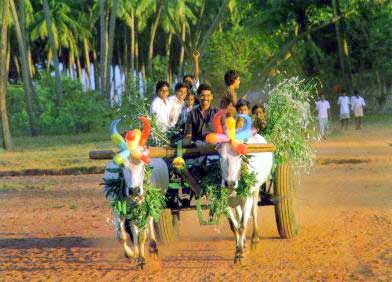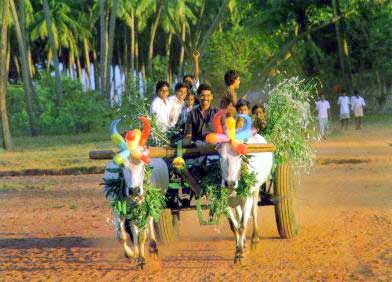 South Indians celebrate their new year, the festival of the new harvest, out with the old in with the new. Pongal is festive, Pongal is smartly dressed beautiful dark skinned children with smiles laughter and loads of sweets to go round. The word pongal itself refers to the "boiling over" of milk and rice during the month of Thai.

Tamils consider it a good sign to watch the milk boil over as it connotes good luck and prosperity. The newly cooked rice is traditionally offered to the Sun God at sunrise to demonstrate gratitude for the harvest. It is later served to the people present in the house for the ceremony. People prepare savories and sweets such as vadai, murukku, paayasam, visit each other and exchange greetings. (Wikipedia entry on Pongal)
This is also a time for harvesting sugarcane which plays a prominent role in teh celebration of the festival.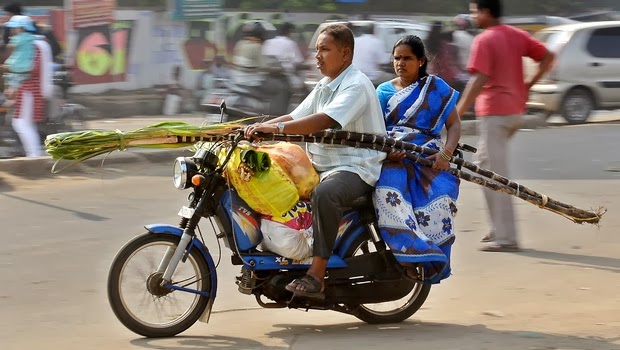 Final shopping for the preparations (Photo: A.Raja Chidambaram/ Express)