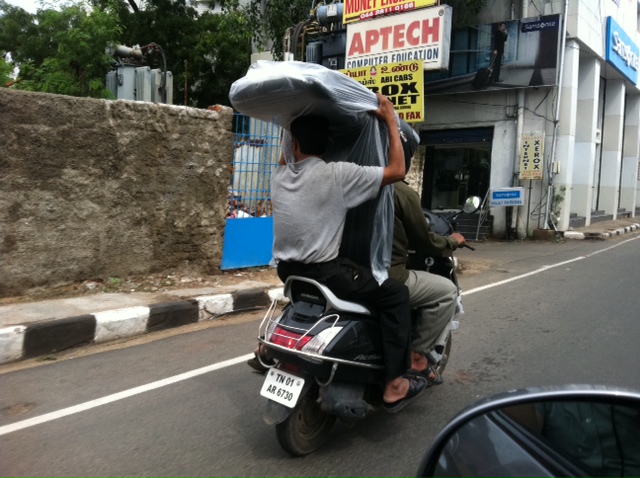 On the Road
Without much regards for their own safety, Indian riders transport all sorts on...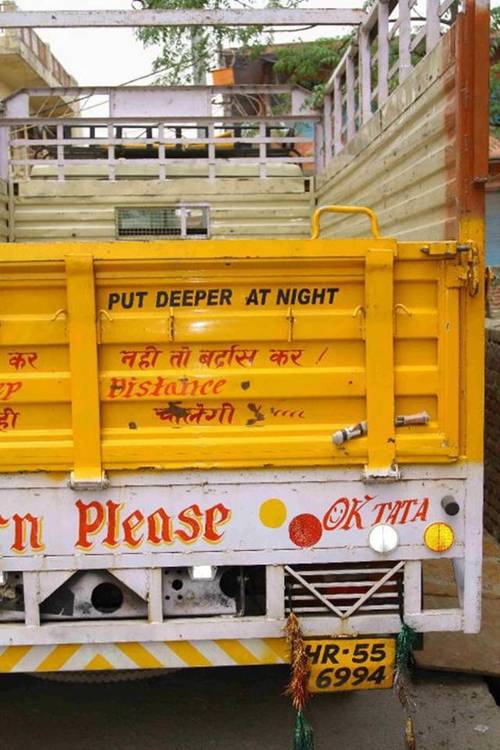 Signs and Boards
Should say dipper as many vehicles drive around with their high beams at night,...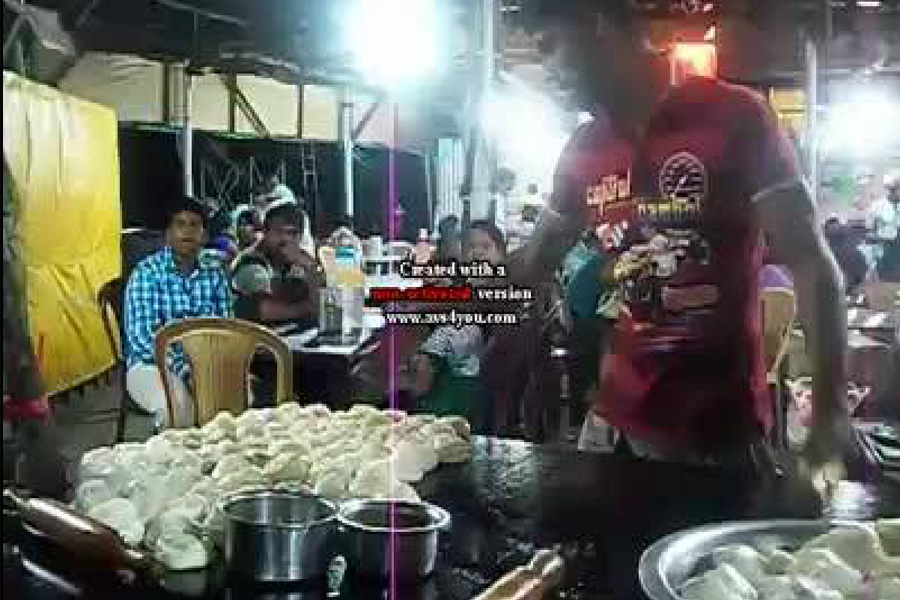 Videos
Most of the roadside eateries (Dhabas) have parotas as their main fare. All these...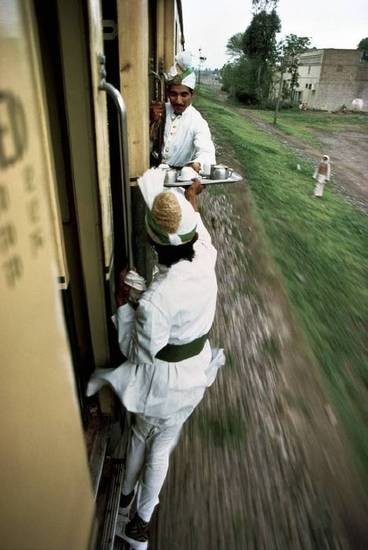 Spotted in the Crowd
An unusual way to get your breakfast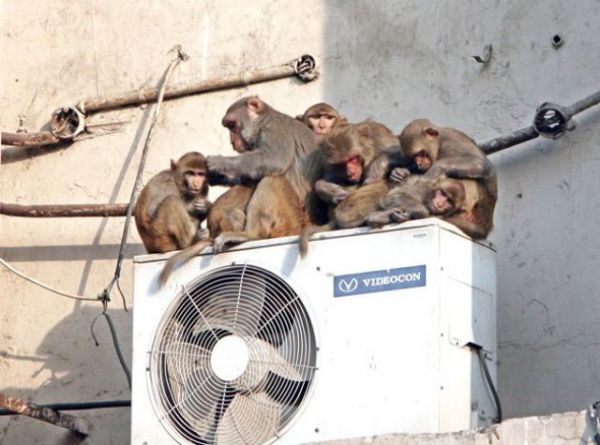 Spotted in the Crowd
Monkeys are a common site in many urban areas that are adjacent to wild...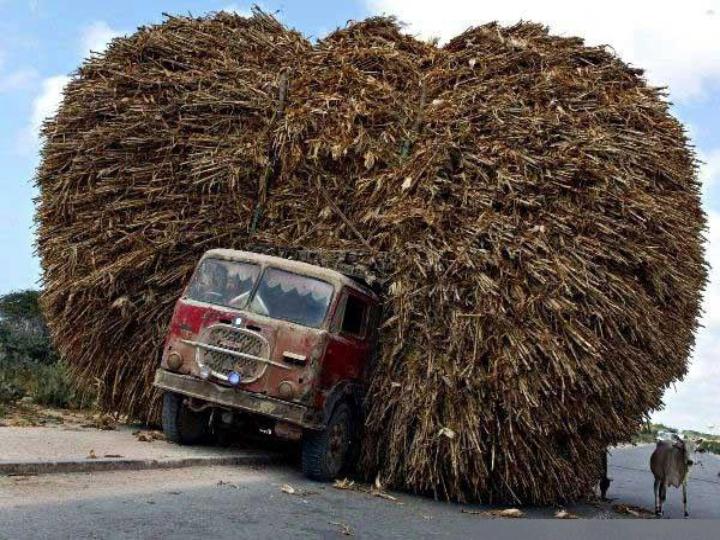 On the Road
LOL, some of these trucks are so overloaded that they block entire lanes of...