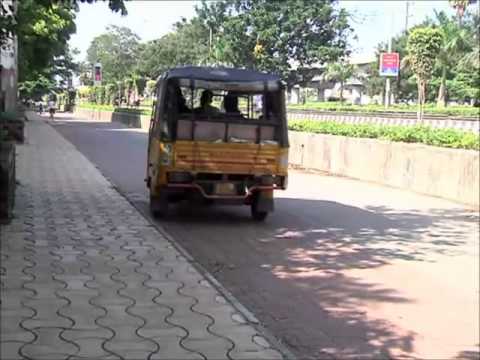 On the Road
A rather amazing story from south Chennai, Annadurai, a shared-auto driver with a passion...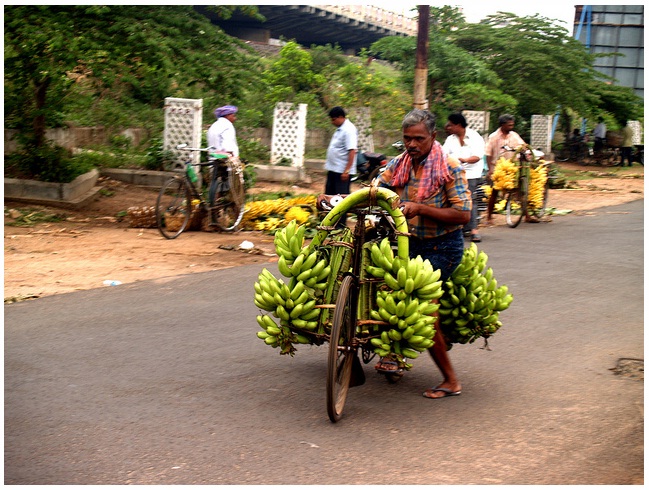 On the Road
…to the market. Bananas are an integral part of the Indian diet. Indian is...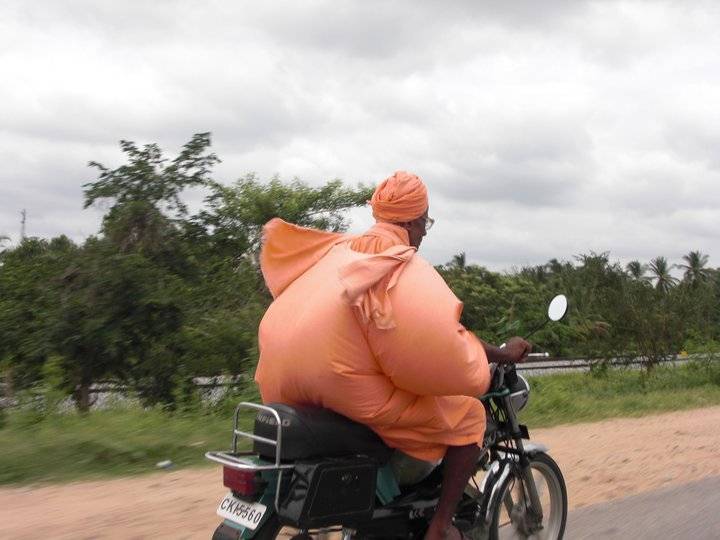 On the Road
Holy man on his TVS 50 speeding down the highway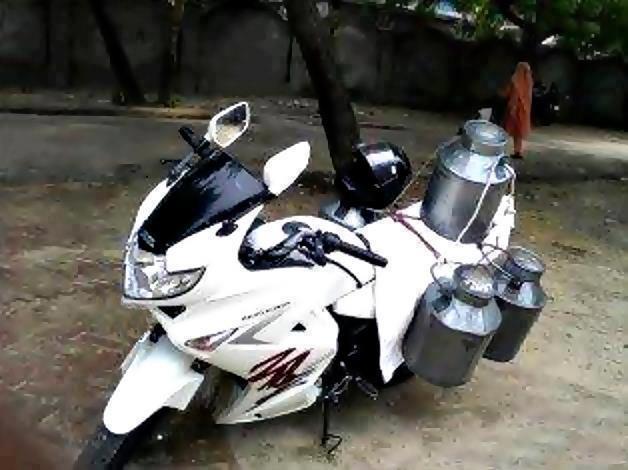 On the Road
Milk delivery from rural communities are more often done on old battered bikes. This...